Louise and I traveled to Commerce, Georgia to see some old friends last week.  Well, old friends of Louise's and new friends of mine.  Art and rose were up a month ago and we did Louis Gintner.  They were delightful and their family was entertaining to say the least. I was very impressed with their children.  Many friends joined the party that lasted for two days and good fun was had by all.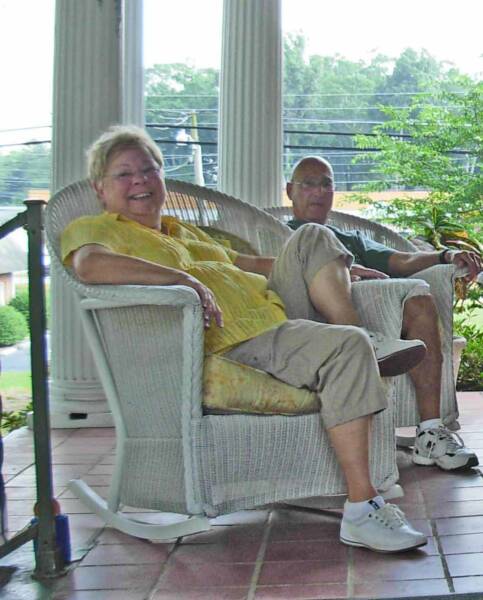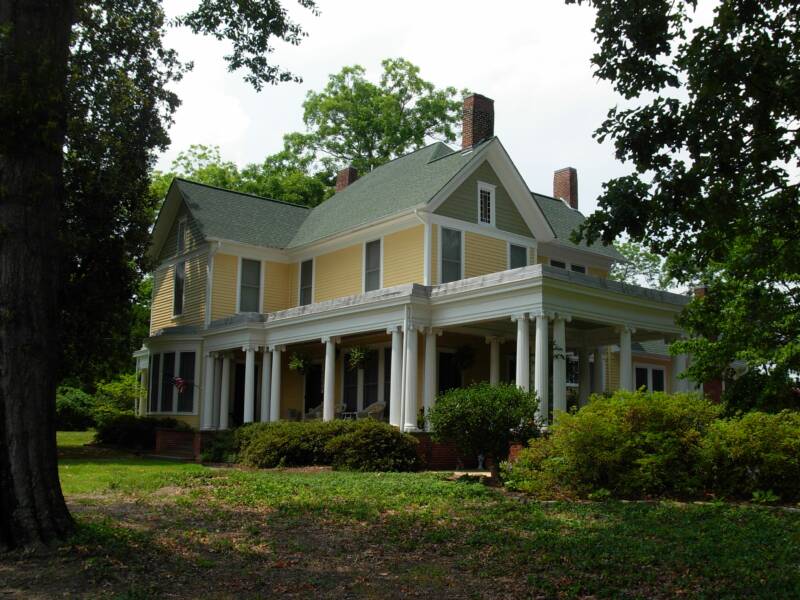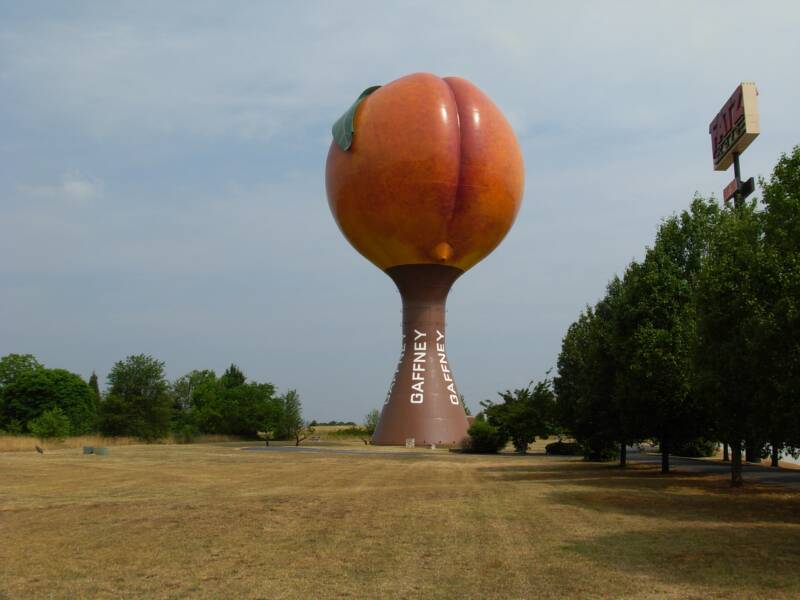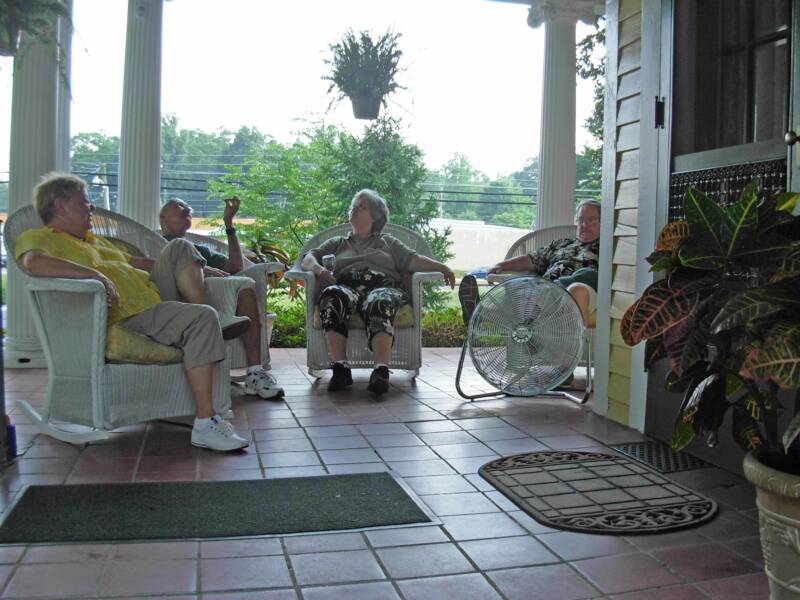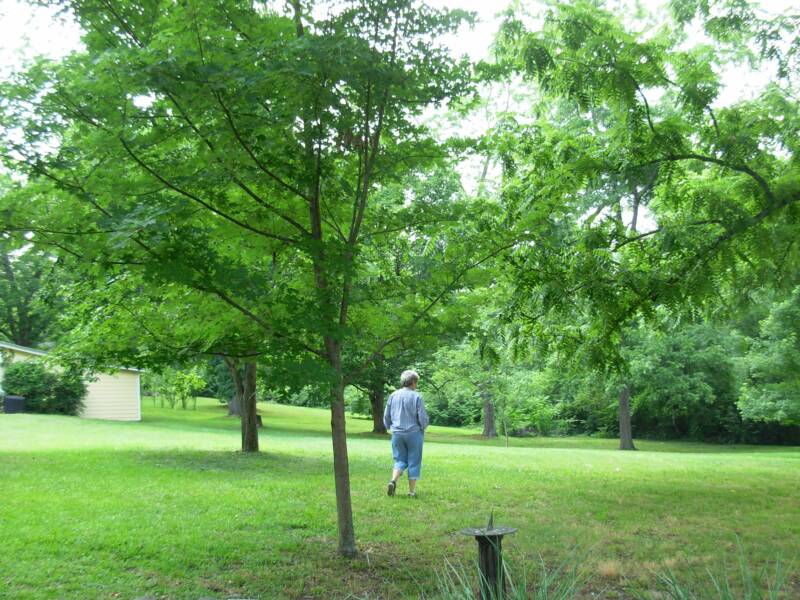 Art  and Rose's Bed and Breadfast, now closed to the public, but the fun goes on.

There's nothing like a cool front porch in late June.

Louise checking out the backyoard.

Another tree, what's with Louise and these trees.  First there was Longwood Gardens and now Art & Rose's Breakfast Club.

If you travel South on 85, nothing is complete without the peach water tower in Gaffney, SC.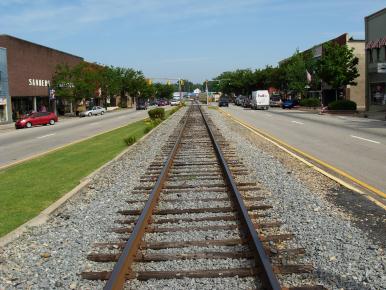 Commerce, Georgia - Town Center