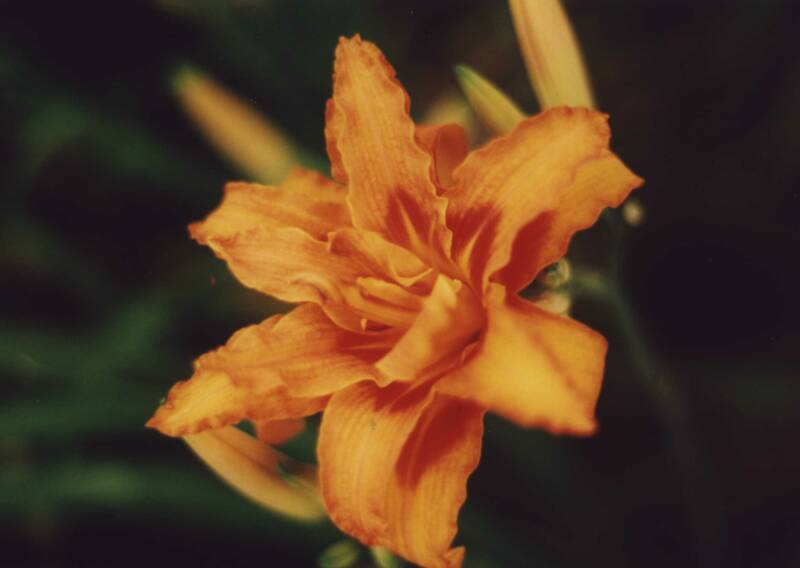 I've never been a daylily lover, however I did find this one interesting enough to capture it in a photo.  They were abundant around the last house I lived in, so much so that their stalks, once barren of flowers, bordered on the ugly.

Some of my best friends are daylily lovers and I rarely hold that against them.

photo taken with a Minolta XG-7, ASA 200 film.