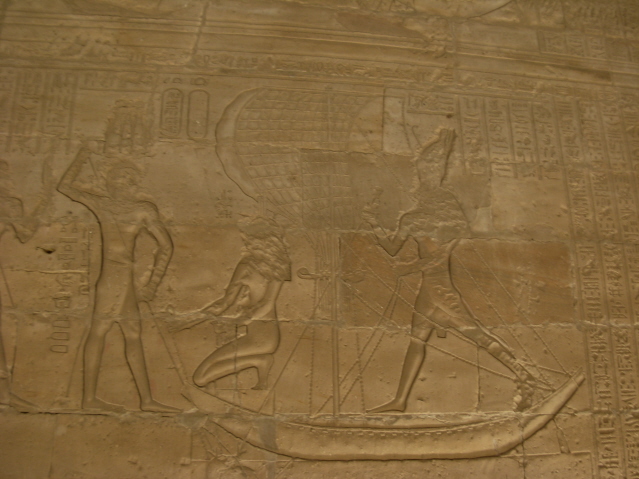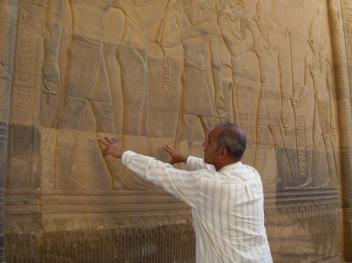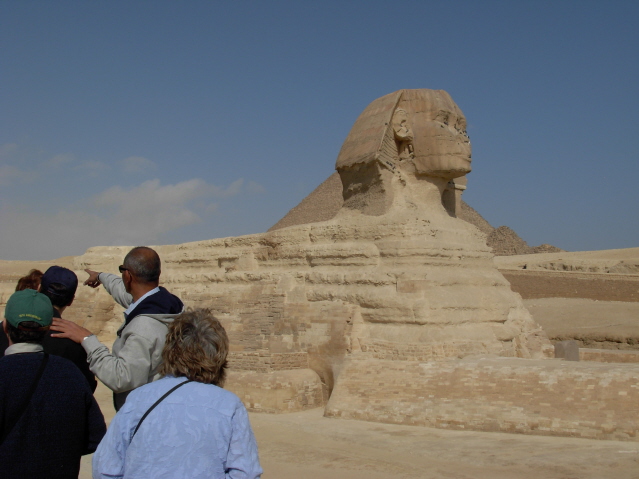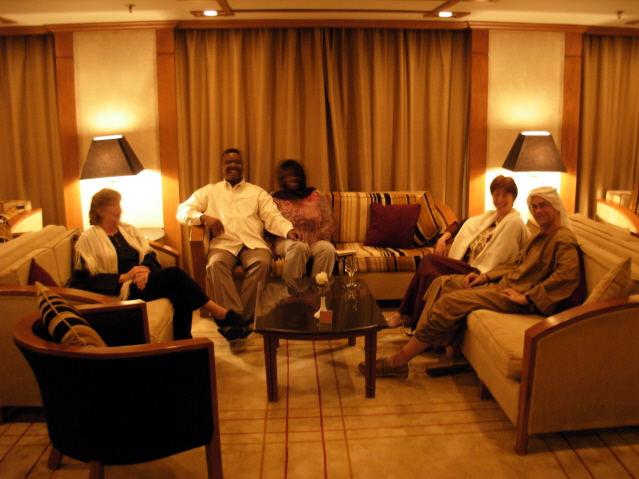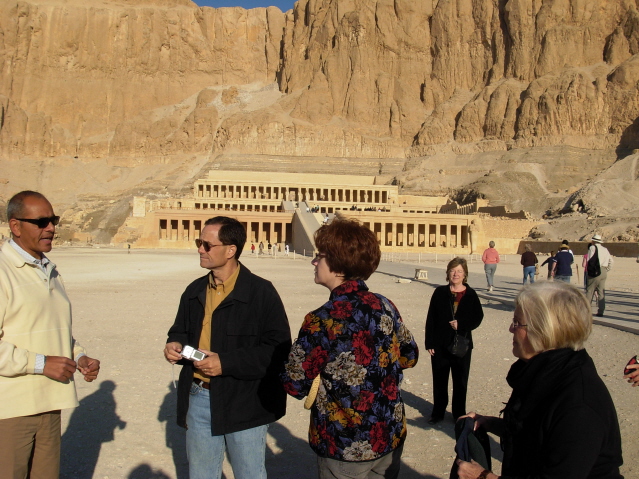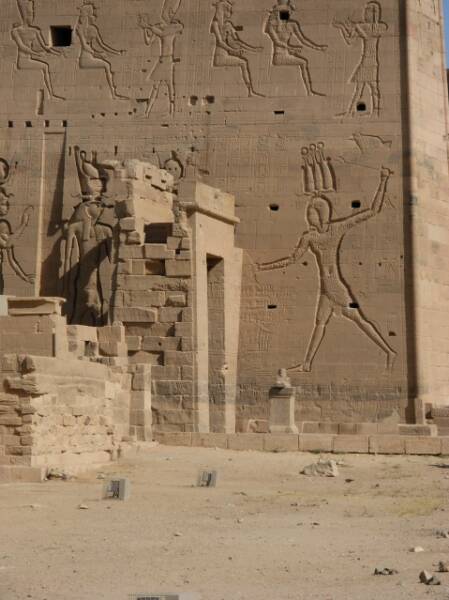 Somewhere along the way in a city along the river Steve and Donna enjoy a smoke.  I think it's called a bong or something like that.  I had a couple of puffs, but I didn't inhale.

Semeth, our leader, giving lectures on ancient Egyptian pictures and what they mean.  He was very good at this.  He had a keen eye and knew when I wasn't listening.

The fellow pointing is our fearless leader, Tour Guide, Egyptologist, Sameh Taha.  He was an extraordinary man.  He does tours in English and Hebrew.  I never heard a question he didn't have an answer to.  Whether it was about a cartouche meaning, age of an artifact, exhibits not yet opened (and we visited a few with his influence) or a minarets age; he knew the answer.  More on Sameh later.  Louise seems to be giving the fellow with his nose missing, courtesy of Napoleons cannons, an in-depth glance.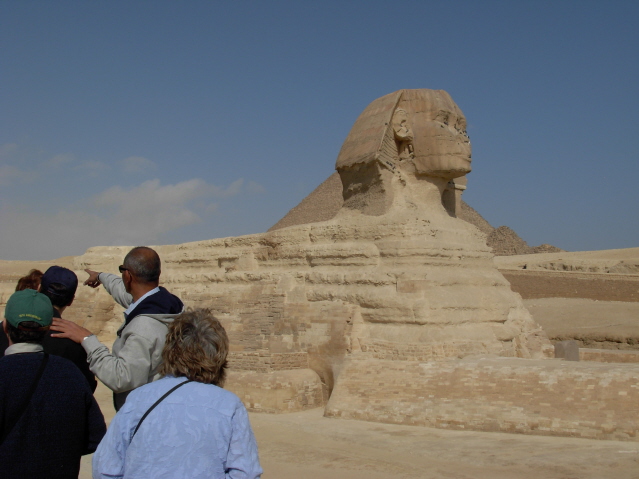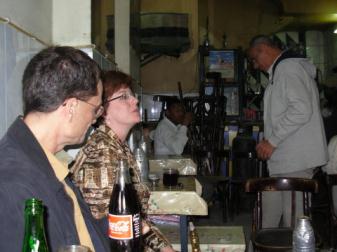 And here's the gang. well part of them.  That's Louise in the background yelling at them.  The Valley of the Queens Temple is in the background.  They should have listened to her.  She knew the way to another temple.

Great gang of people we toured with.  I think the fuzziness was caused by something they had to drink.

This page was last updated: February 18, 2013